A reprint of an article by Taylor Pittman for Huffington Post.

In magazine interviews and television appearances, the co-parents of Hollywood have made it clear that the experience isn't always simple and easy, but have also stressed that it is possible to remain a loving family after a separation or divorce.

Here are 12 quotes from celebrity moms and dads about co-parenting.
1. Drew Barrymore on co-parenting with Will Kopelman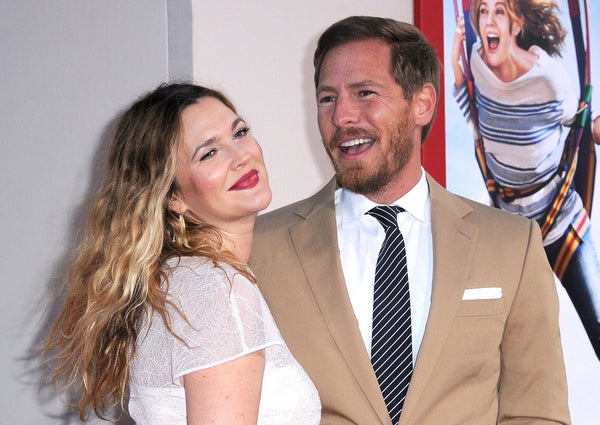 Barry King via Getty Images "It really is about the tone you set. And you can talk until you're blue in the face, but kids watch what you do every single day of your life, all day long, and that behavior and that example and that love and community and honesty is just, I think, what's making everything feel safe for my kids and that's really the intention I had as a parent."
During a 2017 appearance on "The Ellen DeGeneres Show"
2. Kate Hudson on co-parenting with Matt Bellamy GABRIEL BOUYS via Getty Images "If Matt and I had a great relationship, we would still be together, but we chose to move on because we had different visions of how we wanted to live our lives. That doesn't mean, though, that we can't rebuild something that would be the best thing for the kids."
In a 2015 interview with Allure


3. Jennifer Lopez on co-parenting with Marc Anthony Michael Tran via Getty Images "Marc and I are very good friends, we're very supportive. I feel it's my responsibility as a mom when their dad is not there to let them know that their dad loves them very much because that's the doubt that they have when he's not around or they haven't seen him. That's my job to do that the same way it's his job when he's with them to say, 'Mommy is working and she loves you.'"
During a 2014 appearance on "HuffPost Live"
4. Sienna Miller on co-parenting with Tom Sturridge Mike Marsland via Getty Images "[We] do bedtime every day. We felt like as much togetherness as possible would be ideal, and fortunately we really love each other and are best friends, and so that works."
In a 2017 interview with Allure
5. Taye Diggs on co-parenting with Idina Menzel Jason Merritt via Getty Images "As people can imagine, it gets rough at times just because we're not in the same city, but we still love each other and what's most important is we love our son. That stabilizes us. I'm thankful for him."
In a 2015 interview with "Entertainment Tonight"
6. Idina Menzel on co-parenting with Taye Diggs Alberto E. Rodriguez via Getty Images "[Our son] comes first and you have to get past your own egos and you never talk bad about each other."
In a 2016 interview with People
7. Angela Kinsey on co-parenting with Warren Lieberstein Patrick McMullan via Getty Images "I'm really fortunate because my ex and I are very good friends and I talk to him every day. Our daughter is growing up seeing two people who care about each other. We may not be a traditional family on paper but we are a family and I tell her that families come in all shapes and sizes, but [a family is] love and I see her really flourishing because she sees two people treating each other with respect."
During a 2013 appearance on "HuffPost Live"
8. Amber Rose on co-parenting with Wiz Khalifa Scott Dudelson via Getty Images "I have pictures up of me and Wiz in [our son's] room so he can always come in and see us being happy together. We try to have family days with him, even though we're not together. Kids want to see their parents together and if you can't be together in a relationship, you've got to come together as friends for your baby."
In a 2017 interview with People
9. Miranda Kerr on co-parenting with Orlando Bloom ADRIAN SANCHEZ-GONZALEZ via Getty Images "We decided as a family it was the right decision for Flynn, so Orlando and I both relocated and we live five minutes from each other ... Everything revolves around my son and his welfare."
In a 2015 interview with HELLO! Fashion Monthly
10. Nick Cannon on co-parenting with Mariah Carey Alberto E. Rodriguez via Getty Images "We make the kids the number one priority, for them to see their parents together and for everybody to get along and have a great time."
During a 2015 appearance on "The Ellen DeGeneres Show"
11. Gwyneth Paltrow on co-parenting with Chris Martin Kevin Mazur via Getty Images "I think, unfortunately, even though we couldn't stay in a romantic relationship, our values are very much around the importance of family and the importance of those relationships and I'm lucky that we're aligned in that way. And it's been hard, and you know, we've gone through really difficult times with it, but we've always said these children are our priority."
During a 2015 appearance at the BlogHer15: Experts Among Us conference
12. Ryan Phillippe on co-parenting with Reese Witherspoon Frank Trapper via Getty Images "You have to get to that point as a divorced parent, as any parent, where you're not putting yourself first. You want the kids' experience to be its own and not like, 'Well, I need to have my time!' We have been very good about that."
In a 2016 interview with "Entertainment Tonight"